Corey Engen
1948 | St. Moritz
Corey came to McCall in 1937. He taught and coached McCall skiers who, themselves, went on to become Olympians. Engen was captain of the U.S. Olympic Nordic team in 1948. A ski jumper and cross-country skier originally from Norway, he won 22 gold medals in national master's and seniors competitions. He was inducted into the U.S. National Ski Hall of Fame in 1973. McCall Olympians remember Corey as having a quiet, consistent teaching approach.
Mack Miller
1956 & 1960 | Cortina & Squaw Valley
Mack competed on the U.S. Olympic Nordic team in 1956 and in 1960 where he excelled at cross-country, but also competed in downhill, slalom and jumping at the collegiate level. Mack learned to be a four-way competitor at the Little Ski Hill in McCall and coached generations of McCall skiers.
Frank Brown
1960 | Squaw Valley
Frank qualified for both the 1960 U.S. Olympic Nordic and Alpine teams and had to choose between the two. He decided to compete on the Alpine team in the slalom. He also won the National Junior Championship titles in jumping, downhill, slalom, four-way and Nordic combined in 1954-55. He was National Alpine Combined Championship in 1958 and an NCAA All-American in 1957, 1958 and 1959. In 2006, Frank was inducted into the Colorado Unversity Athletic Hall of Fame.
Patty Boydstun-Hovdey
1972 | Sapporo
Patty competed at the Sapporo Olympics on the Alpine team in slalom and was the 2nd highest American finisher. At age 15, she was selected for the U.S. Hopeful Squad and in two years, moved to the A-Squad. In 1970, Patty won the women's national slalom title. She coached at Stratton Ski Academy in Vermont, raced professionally and coached Mighty Mites and junior racers when she returned to McCall.
Lyle Nelson
1976, 1980, 1984, 1988 | Innsbruch, Lake Placid, Sarajevo, Calgary
Lyle competed in four Olympics as a biathlete, a sport combining cross-country skiing and rifle shooting. In his last Olympics in 1988, Lyle was the oldest member of the American team and was the unanimous choice for U.S. team captain. He carried the United States flag at the Calgary Olympics. A graduate of West Point, he won seven national and six North American championships in biathlon between 1974 and 1987.
Glen Eberle
1984 | Sarajevo
Glen competed on the U.S. Olympic biathlon team and was on the U.S. National biathlon traveling team from 1981 to 1987. During that time, he competed at either the Biathlon World Championships or the Olympics every year. Glen revolutionized the sport with the invention of a new biathlon rifle stock that reduced the weight of the gun from 11.5lbs to 7.5lbs.
Hailey Duke
2010 | Vancouver
Hailey competed in the Vancouver games in the slalom and prior to her Olympic debut, had three NorAm wins, three podiums at U.S. National Championships, six podiums on the Europa Cup (including three wins) and an eighth-place World Cup finish in slalom. Hailey started skiing on Sun Valley's Dollar Mountain at the age of two and joined the McCall Ski Racing Team at the age of eight.
Caitlin & Scott Patterson
2018 | PyeongChang
This sibling power duo was born in McCall, and although they finished school in Alaska, our community has been thrilled to watch their success. Caitlin and Scott are both members of the U.S. Cross-Country team and competed in the Olympics in South Korea.
Every Olympian once stepped into a ski boot for the very first time. Introducing and fostering a love of winter sports in youth has always been a hallmark of the McCall community. The dedicated instructors who share their time, energy and passion for the sport often go unnoticed publically, but leave a lasting impression on the kids who learn from them.
INSTRUCTOR SPOTLIGHT
Ray Watkins
Ray was a coach for the Mighty Mites for more than 30 years. His son, Ron, shares a few of his favorite memories of his dad: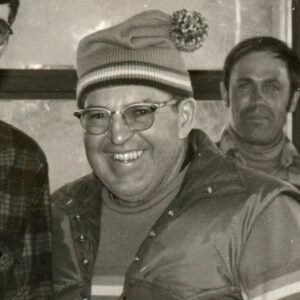 "The thing that I remember about dad was that he was always there.  No matter what, he was there to help our racers get better.  Even when it rained, and all of us would have rather been home in a warm, dry house, he was there and ready to go.  Rarely would he ever cancel practice.  It had to be something catastrophic for him to even consider canceling practice.  At races he was a rock.  Always there to offer a word of encouragement to the racers in the starting gate.  Regardless of how the racers had faired that day, he always had a positive critique."
"I remember standing near the starting gate at races, being so cold that my fingers felt like they would break.  Dad would take his gloves off and have me put my hands into his gloves while his were open to the elements.  He was the most giving person I have known in my life and I think others in the ski racing program in McCall felt the same way.  He always gave and didn't expect anything in return, except that you to do your best."
CONTINUING THE TRADITION: CURRENT PROGRAMS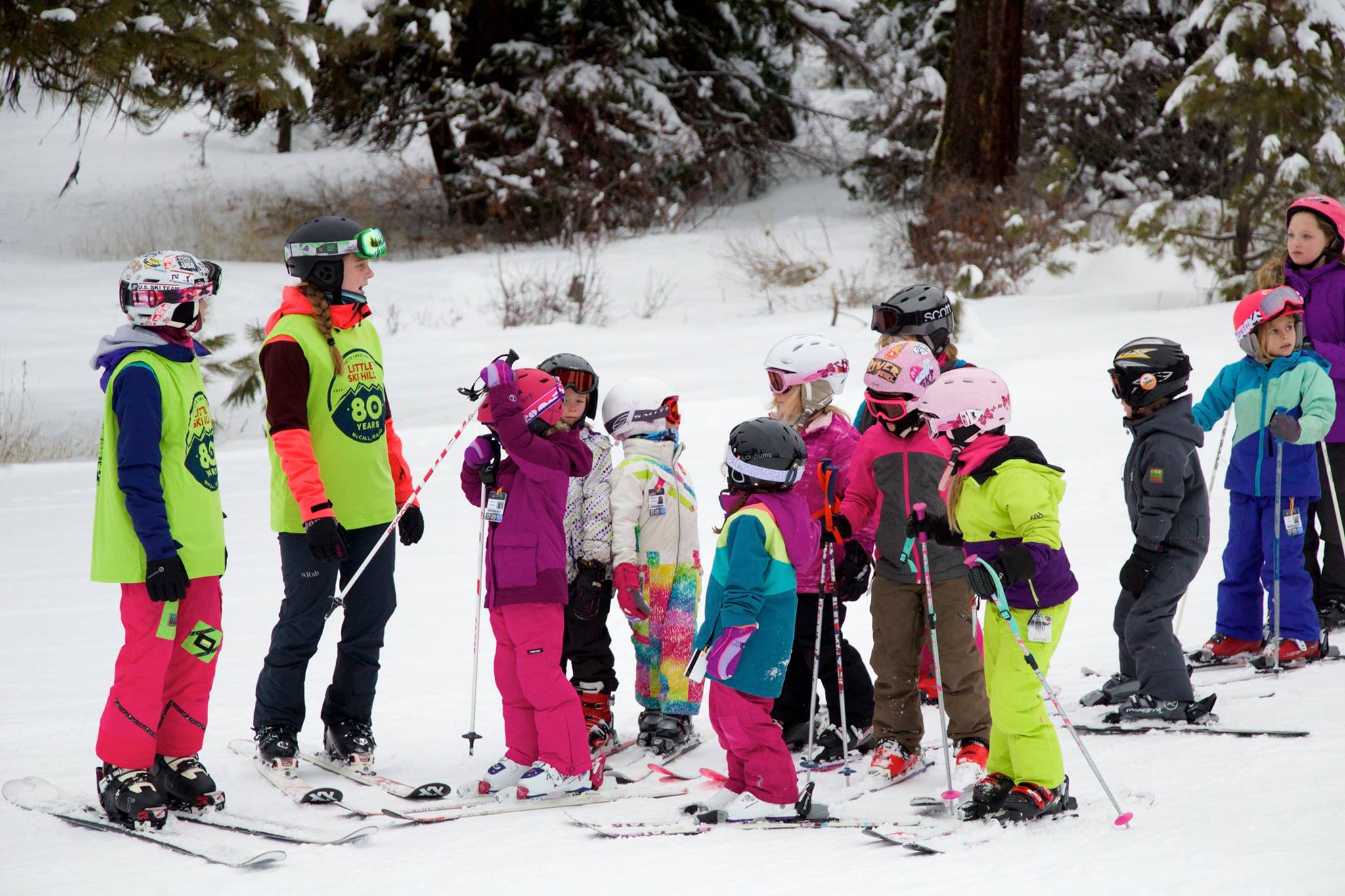 Little Ski Hill After School Program
The Little Ski Hill has continued the tradition of the Mighty Mites with their After School Program. In January and February, kids are picked up by bus from local schools and shuttled to the hill for ski or snowboard instruction from 3pm to 5pm. One of the most unique aspects of the program is that instructors are middle school and high school students, passing their love of winter sports on to their younger counterparts.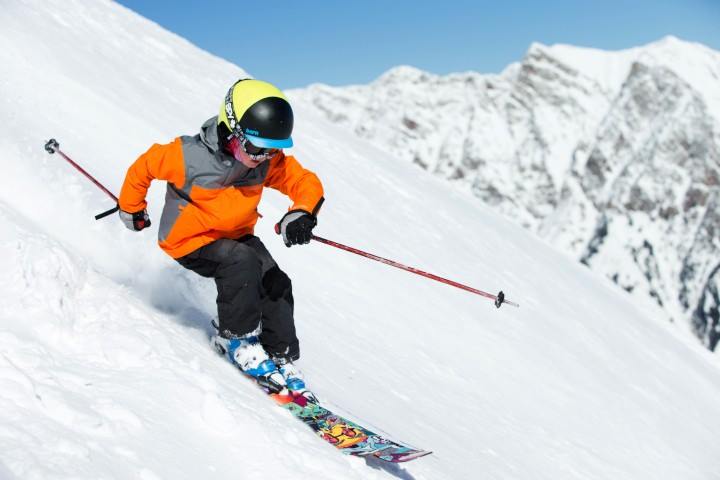 McCall Winter Sports Club
The McCall Winter Sports Club is dedicated to providing a personalized snow sports experience for each athlete. We offer a supportive environment, where our kids will build character, develop confidence on and off the snow and can challenge themselves to reach their highest potential. Programs include Alpine Ski Racing, All Mountain and Big Mountain.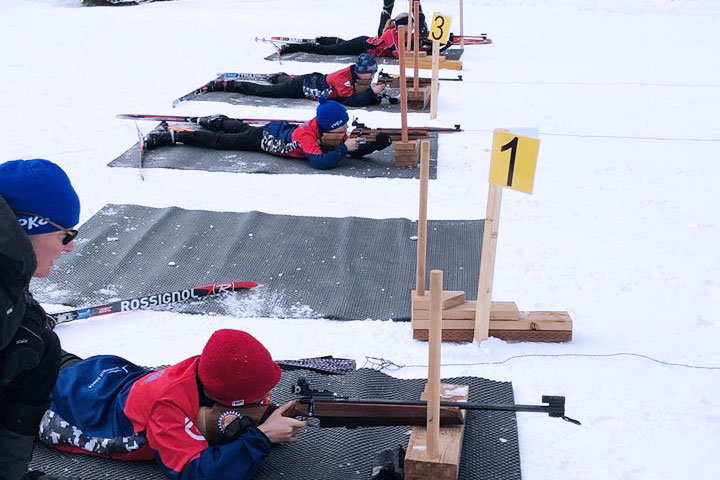 McCall Youth Nordic & Biathlon Club
The McCall Nordic and Biathlon Ski Club is a nonprofit organization dedicated to promoting the sports of Nordic skiing and Biathlon for adults and youth in the McCall, Idaho area. The Youth Club is open to kids ages 5 to 18. Participants can choose from one, two or three day-per-week programs that include Nordic skate and classic technique as well as biathlon shooting and skate technique.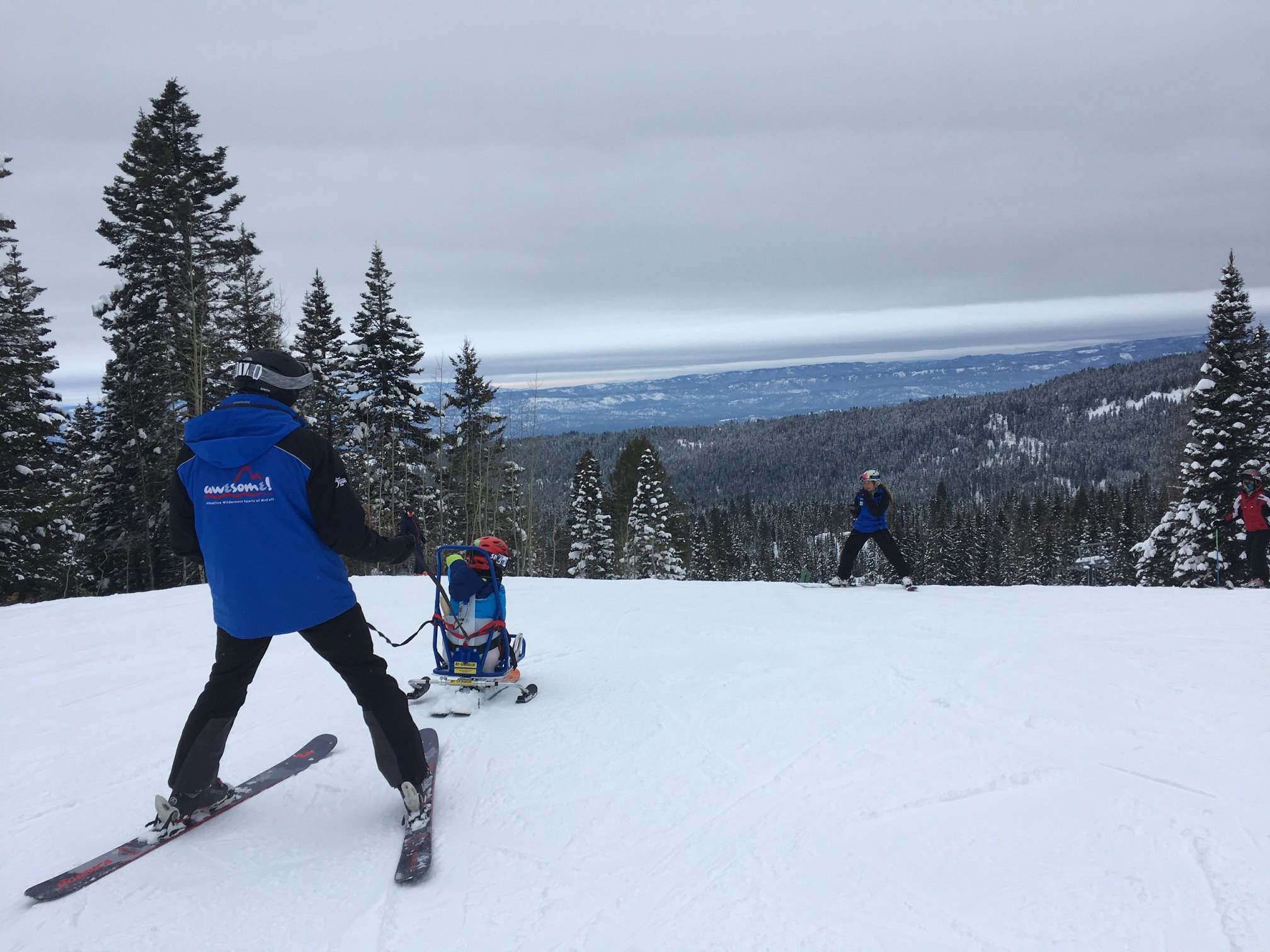 AWeSOMe!
Adaptive Wilderness Sports of McCall (AWeSOMe!) is a non-profit organization whose mission is to empower people of all abilities through high quality outdoor experiences.  The program offers specialized adaptive equipment and teaching techniques including 3-track, 4-track, mono-ski, bi-ski, snowboarding, guiding skiers/boarders with visual impairments, and teaching people with cognitive and developmental disabilities.